---
In this Alice blue review 2022 section, we will discuss the broking company. Alice Blue is the best discount broker in India and also a growing discount brokerage firm in India with headquarters situated in Bangalore since 2006. Alice blue broking house provides trading services to its customers in multiple financial segments like Equities, Commodities, Currency, and Depository Services. Alice Blue is a registered member of NSE, BSE, NCDEX, MCX, and MCX-SX.
More About Alice Blue Online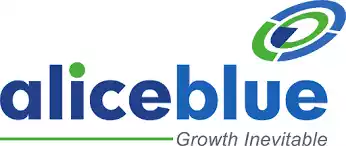 Alice Blue Online has established its name and has deeply penetrated the country's trading segments with close to 1000 business partners PAN India & 15 plus direct trade services branches across the country in various Indian states. Alice Blue Group CEO & Managing Director Sidhavelayutham Mohan.
Alice Blue provides dedicated offline advice to its clients, ensuring the timely resolution of its queries & questions. Alice Blue Online also provides outstanding trade advisory services amongst all traders in the Indian discount brokerage segment.
What is Alice Blue Demat Account Opening Process?
First, you need to visit the link to Open the Account
Fill in your details.
Enter OTP received on your Email & Mobile.
Enter all your details like PAN, Aadhar, Bank details, Nominees, etc.
Once you submit the details, the back-office team will call you.
Back-office Team may ask you for PAN, Aadhar, Bank details, Nominees, etc. details to verify.
Your account will be opened once the entire process is completed.
What are Alice Blue Online Charges
Once the Demat account is opened, there are some charges associated with the Demat account. Let's check them now.
Alice Blue Account Opening Charges
With Aliceblue online, there are Zero (0) Demat account opening charges.
Alice Blue AMC Charges
With Aliceblue Online, First Year AMC (Annual Maintenance Charge) is Zero (0).
From Second Year onwards, Per Annum, AMC charges is Rs.400/-
Alice Blue Brokerage Charges
Alice blue online charges based on the Trade plan selection; there are various plans like Regular Brokerage & Discount Broking Plans. Let's see them below.
Alice Blue Brokerage Plans
Freedom15 Brokerage Plan [F15 Plan]
You can Buy any Stock, Currency, Commodity, Options, or Futures & pay a maximum of up to Rs.15 only!
Freedom15 [F15] Plan Brokerage Details

Freedom15 [F15] Plan Margin Details

Know Alice Blue Demat & Broking Account Benefits
Most excellent transparency with prices and brokerage plans.
Offers exposure or leverage up to 20X in Intraday trading.
User-friendly and easy-to-use trading platforms.
Offers competitive brokerage charges to traders.
Referral & Earning benefits.
Alice Blue Demat & Trading Account Features
Alice Blue Online has various trading features & includes-
Easy account opening process.
Availability of various trading platforms.
Very good consulting on issues reported.
Hassle-free & paperless demat & trading account opening process.
PAN India's presence, with multi-lingual support for trading.
Single margin trading account available for all segments like MCX & NSE & etc.
Fast Web & Mobile trading platforms for users.
Traders can place Bracket Orders, AMO Orders, & CO Orders.
Robo trading & Algo trading facilities for mobile & desktop applications.
MT4 charting facility with automatic sell & buy signals.
Personalized Services & Support availability.
You can pledge your Shares.
What about Alice Blue Customer Support
Every business becomes successful largely because of the customer support & service provided to them. This is also true in the case of stock brokers as well. The various types of customer-related issues handled by Alice Blue are customer grievances, trading-related concerns, opening account issues, account debit-related issues & much more, and each of the services can be picked by the clients. The customers can send their queries by email, phone, social media handles like Twitter and Facebook, and dedicated Email id.
Alice Blue Products & Services
Alice Blue Services Offerings
Services offered by Alice Blue
Demat Account
Trading Account
IPO Services
Robo Advisory
Intraday Trading
Delivery Trading
F&O Trading
Trading Exposure up to 20 times
Alice Blue Product Offerings
Products offered by Alice Blue
Equity
Derivatives
Commodity
Currency
Conclusion About Alice Blue Online
Alice Blue Online is one of the lesser-known discount brokerage firms, but it has incredible features and offers. The firm has skyrocketed its client base with over 1 lakh plus client base, performing exceptionally well in the small volume business. With the right combination of technology, assistance, and experience, Alice Blue Online provides the right trading atmosphere to its customers. You can prefer Aliceblue as your Trading & Investing Partner.
---
Alice Blue – Frequently Asked Questions – (FAQs)
Is Alice Blue trustworthy?
Yes, Alice Blue is a trusted broker in India. They have more than 16 plus physical branches in India across various states. Alice Blue has its headquarters in Bengaluru, Karnataka (India).
Is Alice Blue better than Zerodha?
Both stockbrokers are Discount Brokers. Zerodha has an overall higher rating as compared to Alice Blue. The number of active customers for Zerodha is 66,80,710 plus, whereas the number of active customers for Alice Blue is 1,43,752 plus and growing.
What are the charges for Call & Trade?
Alice Blue charges customers Rs. 50 + GST per trade for Call & Trade.
Does Alice Blue offer Zero Brokerage & is it True?
Yes. Investments in Equity Delivery are completely free, i.e., Rs.0 brokerage. (Taxes applicable)
What is MTF in Alice Blue?
Margin Trade Facility (MTF) in Alice Blue helps you to buy stocks by paying a partial amount against the total number of the shares. You can also pledge your stocks to avail facility of the collateral margin facility. 
What are DP maintenance charges in Alice Blue?
If you are an Aliceblue customer, you will be charged Rs. 15 + 0.18 = ₹ 15.18 DP Charges on the sell transaction.